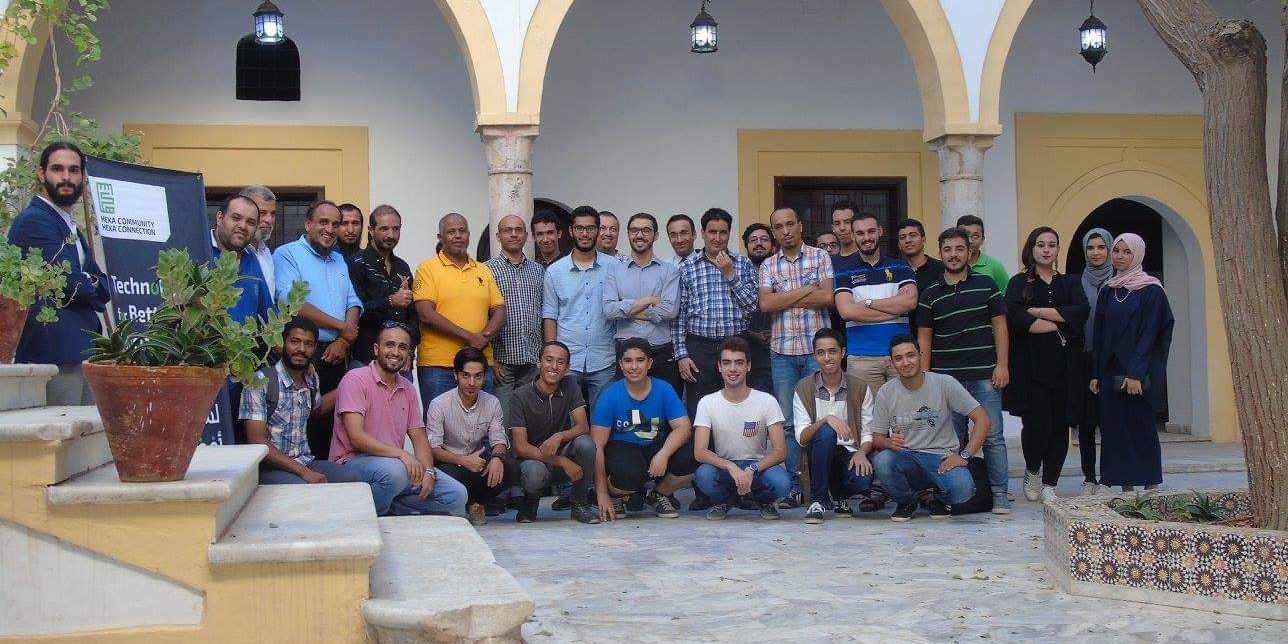 Hangouts is a social-tech event organized by Hexa Connection; hosting speakers widely deemed the best in their fields. One Hangout is held every month and care has been taken to diversify talking points and Topics.
A hangout runs for about one hour with a fifteen minute break halfway through for everyone in attendance to talk and discuss up close.
Hangouts have covered:
– Augmented Identity.
– Software Development.
– Digital Marketing.
– Quantum Computing.
– Gaming Design and Development.
– Competitive programming.
Keeping with the shift we took in organizing our events and projects, Hangouts have moved online, maintaining the same pace and attendance.
We have since covered:
– Brain-Computer Interfaces.
– Internet Governance.
– The Art of Establishing Companies, Commercially and Legally.
– Skills for COVID-19.
– Digital Healthcare in Libya.
So far, we held more than 43 Hangouts, About 30 Hangout in Tripoli, 10 in Benghazi and 3 in Malta.
Listed down are the Hangouts topics titles:
Tripoli Hangouts
1- Tripoli Hangouts | CryptoCurrency Mining
2- Tripoli Hangouts | Business & Digital World
3- Tripoli Hangouts | Banks & Technology
4- Tripoli Hangouts | Entrepreneurship & Initiative
5- Tripoli Hangouts | 3D Printing in a Nutshell
6- Tripoli Hangouts | Augmented Identity
7- Tripoli Hangouts | Software Development
8- Tripoli Hangouts | Digital Marketing
9- Tripoli Hangouts | Business Strategy
10- Tripoli Hangouts | Entrepreneurship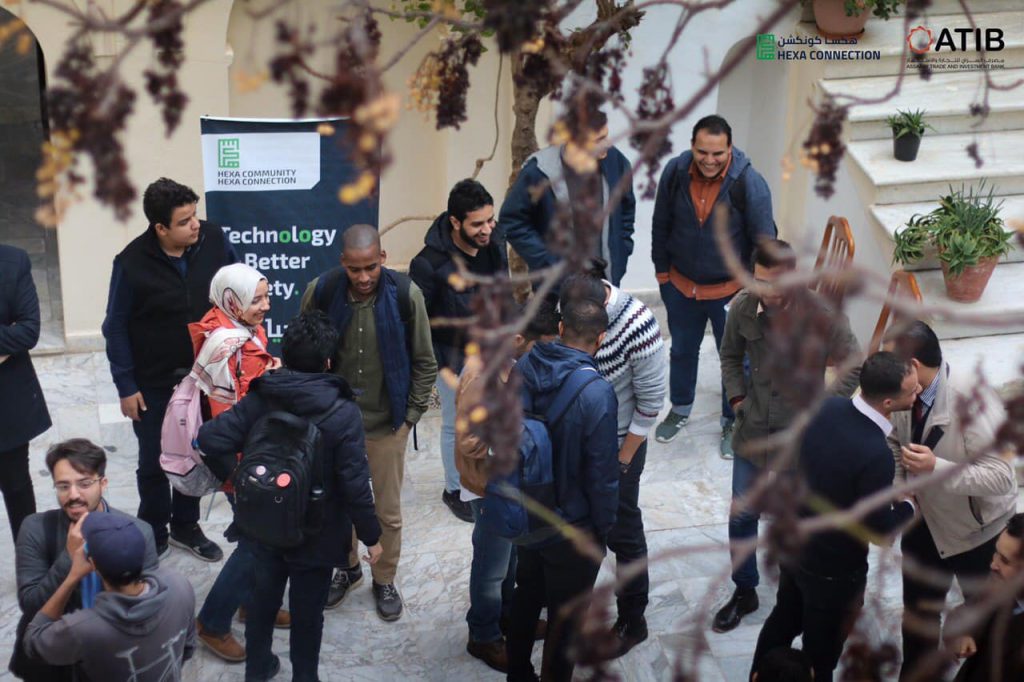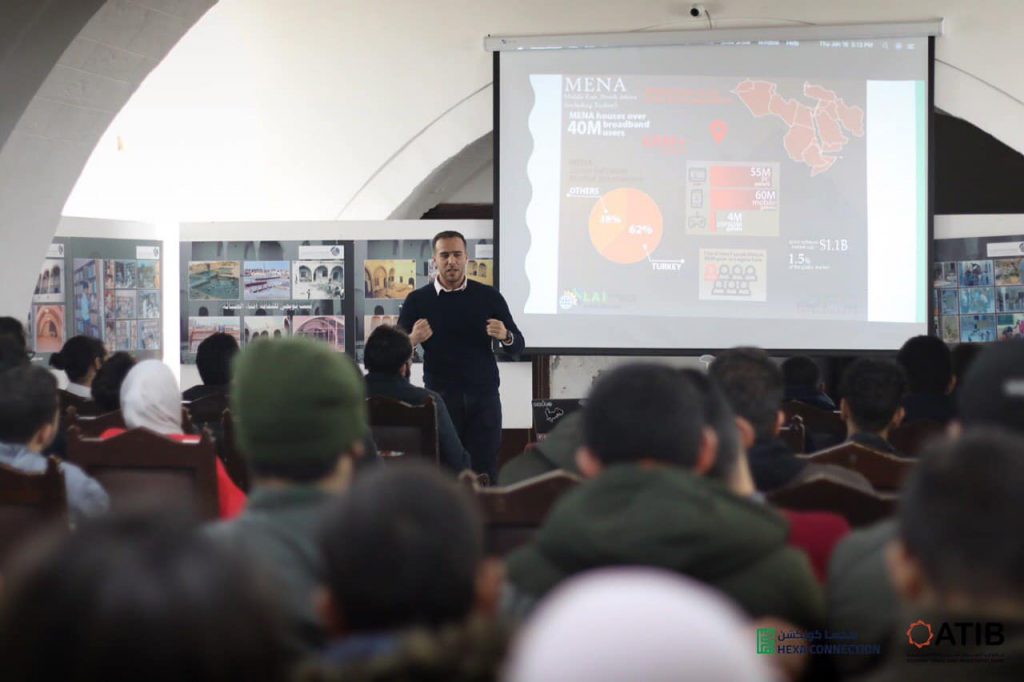 11- Tripoli Hangouts | Android Programming Overview
12- Tripoli Hangouts | Information Security
13- Tripoli Hangouts | e-Commerce
14- Tripoli Hangouts | Virtualisation w/ VMware & PowerVM
15- Tripoli Hangouts | Docke
16- Tripoli Hangouts | Linux Administration & Security
17- Tripoli Hangouts | Memory forensics detecting malware & threat
18- Tripoli Hangouts | Personal Digital Footprint & Data Security
19- Tripoli Hangouts | Tech in Libya – Are we doing it right?
20- Tripoli Hangouts | Wireless networks
21- Tripoli Hangouts | Marketing Tips & Tools
22- Tripoli Hangouts | Bit Coins
23- Tripoli Hangouts | Information security management
24- Tripoli Hangouts | STEM Education
25- Tripoli Hangouts | Inde Gaming Development
26- Tripoli Hangouts | Entrepreneurship in Libya
27- Tripoli Hangouts | Android Dev 101
Benghazi Hangouts
28- Benghazi Hangouts | Apps Data
29- Benghazi Hangouts | Computer Science & Algorithm
30- Benghazi Hangouts | How transmissions work in mobile networking
31- Benghazi Hangouts | What is Scratch?
32- Benghazi Hangouts | User Experience Design in Web Development
33- Benghazi Hangouts | Cyber Security
34- Benghazi Hangouts | Entrepreneurship
35- Benghazi Hangouts | Social Entrepreneurship
36- Benghazi Hangouts | Inde Gaming Development
37- Benghazi Hangouts | Digital Arts
38- Benghazi Hangouts | Pixel Art & GIF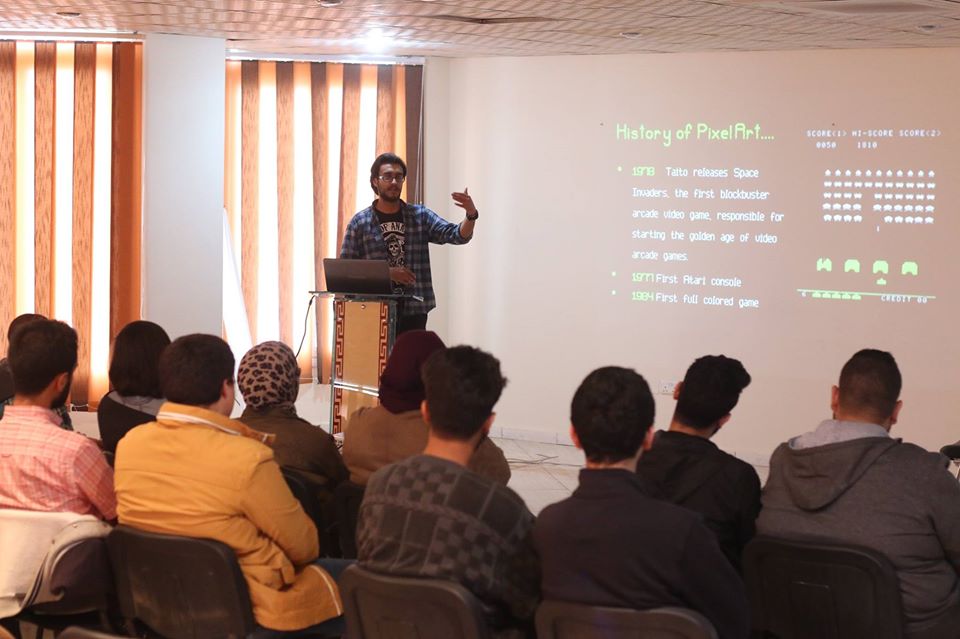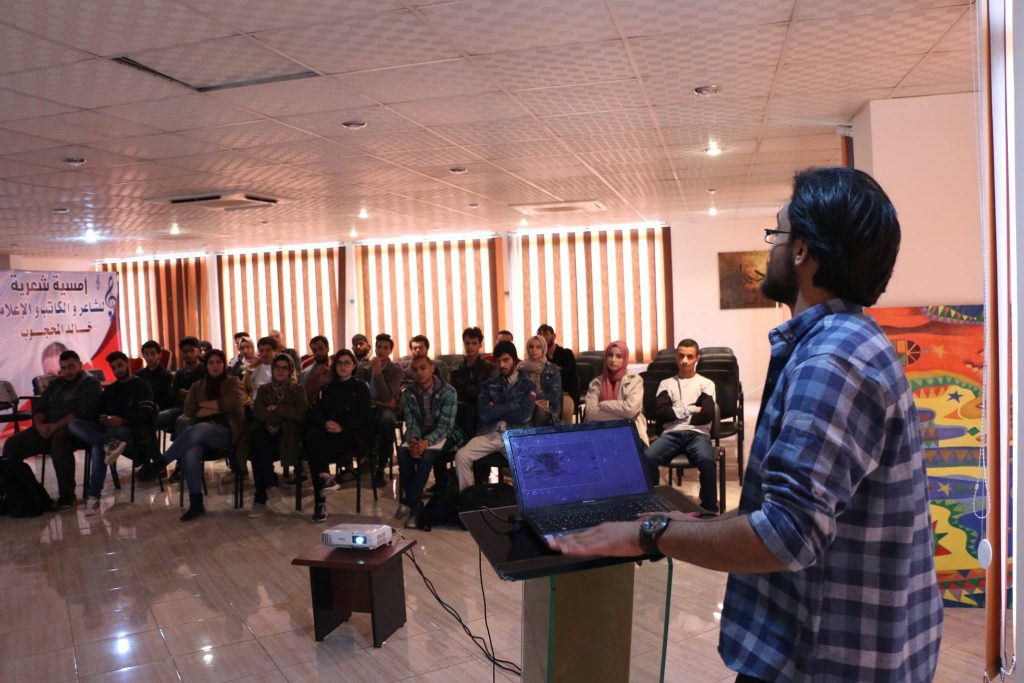 In addition to Malta Hangouts
39- The Tech Hangout #1
40- The Tech Hangout #2
41- The Tech Hangout #3