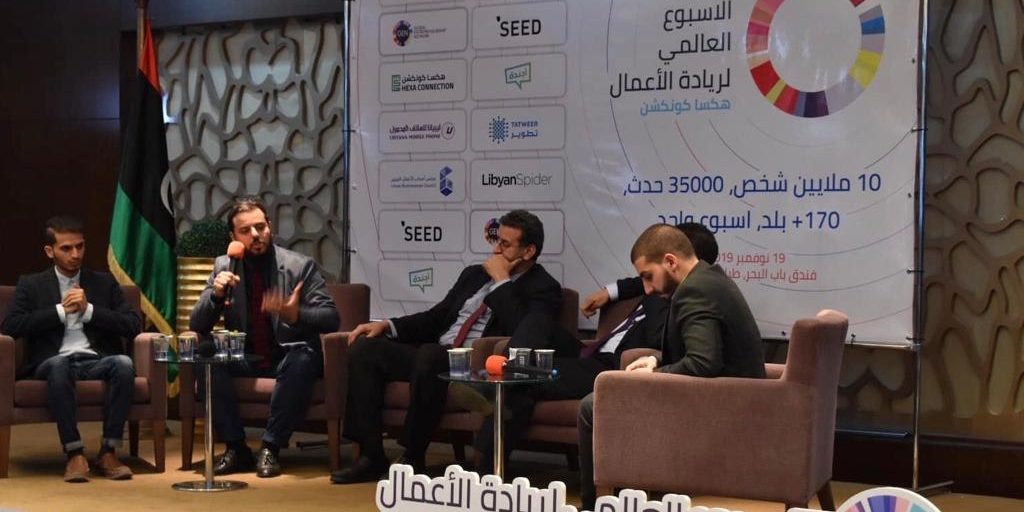 Hexa Connection's first time organizing this event during the global entrepreneurship.
GEW was open to all those interested in entrepreneurship and the local entrepreneurial ecosystem to foster dialogue around entrepreneurship in Libya, the different obstacles facing entrepreneurs and ways to overcome them and the venues of funding for sustainable projects and startups.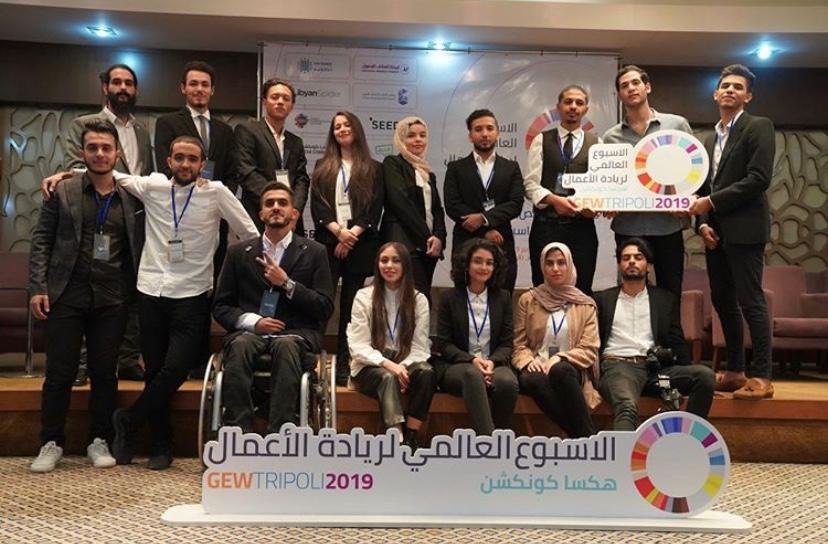 GEW took place in four sessions and played host to Libyan major entrepreneurs, economic experts and market experts offering their unique contributions to different discussions as over 120 people were in attendance.
The most important headlines among many others were:
– The Entrepreneurial Ecosystem: What are you missing today in Libya?
– Entrepreneurship: Between rentier state culture and the public sector.
– Entrepreneurship: An era of crises, opportunities and challenges.
– Entrepreneurship: Small business funding.
– Technology and Innovation: A way for pioneering sustainable business.