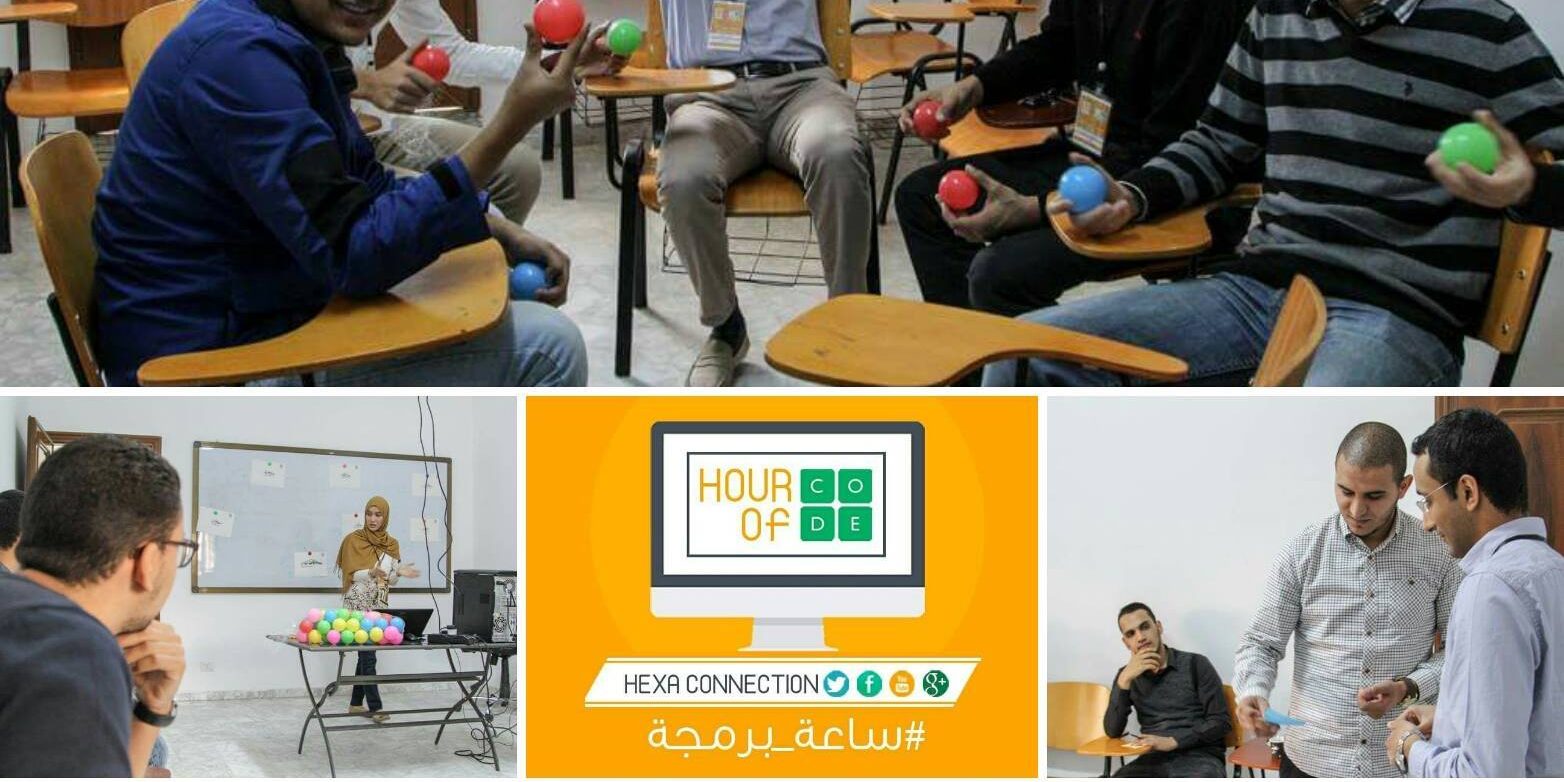 In the worldwide week of computer science, Hexa Connection hosted Hour of Code to prove that anyone of any age can learn the fundamentals of coding and implant the desire to learn in the younger generation.
it's known that one of Hexa's responsibilities is helping develop the field of technology in Libya, this year for the second time 'Hour of Code' was organized in several cities with the help of mentors and volunteers who participated in this program.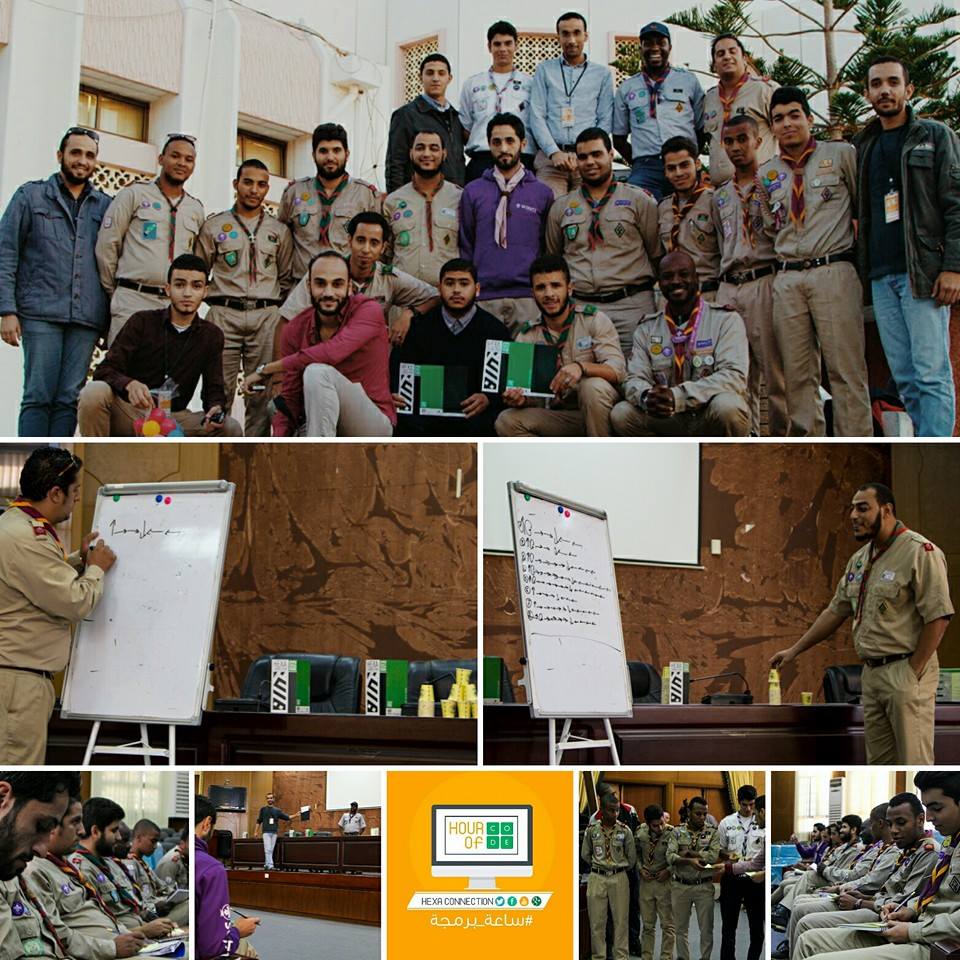 The first phase was in collaboration with five other active NGO's, 45 members of these different organizations were trained by Hexa's mentors. To introduce them to Hour of Code and explain the core concept of this program, later on, volunteering doors were open for qualified individuals from the general public to boost the number of mentors to fulfill the goal of educating the biggest number possible of people in this program, the volunteers also trained in workshops to prepare them.
The second stage was in December, coinciding with Computer Science Week. the activities had begun, the mentors' team visited schools, universities, governmental and non-governmental organizations, trying their best to deliver the idea of coding through diverse methods such as engaging games and more to over 2000 people of different ages.